An important questions, given today's polarized landscape. Here are what I believe to be the top influences on people's political beliefs:
1.Native intelligence.
2. Indoctrination and conformance of family, community, peers, coworkers, etc.
3. Level and quality of education.
4. Exposure to propaganda.
5. Native and learned critical thinking capacity.
6. Level of self-awareness.
7. Native tolerance for cognitive dissonance.
8. Native (or learned?) propensity to be motivated by fear rather than more positive emotions.
9. Need to belong to a group (and remain in lockstep with one's "tribe").
10. Native or learned ability to hold one's own beliefs in a neutral space, and either revise or expand them when we encounter verifiable evidence — see diagram below.
11. An understanding and acceptance of science and the scientific method.
12. A native propensity to gravitate towards conspiracy theories.
My 2 cents.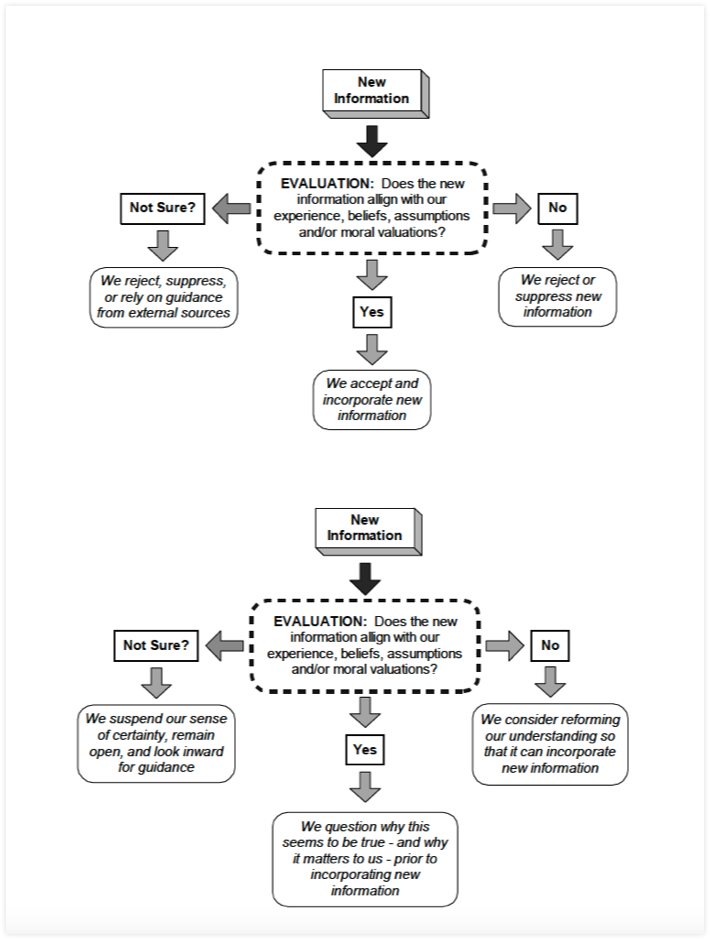 Trackbacks
Trackback specific URI for this entry
This link is not meant to be clicked. It contains the trackback URI for this entry. You can use this URI to send ping- & trackbacks from your own blog to this entry. To copy the link, right click and select "Copy Shortcut" in Internet Explorer or "Copy Link Location" in Mozilla.
No Trackbacks
The author does not allow comments to this entry